About Epishine
We're a young company with a bold mission. Our 'why' is to create a sustainable world. Here you can find contact details and career opportunities.
Partners / Supporters


Addresses
Office
Epishine AB Westmansgatan 47A (II) 582 16 Linköping
Lab/Manufacturing
Epishine AB Westmansgatan 27B 582 16 Linköping
Invoice Address
Epishine AB Hillerstad, Granlund 2 605 99 Norrköping (SWEDEN)
billing@epishine.com
Contact Details
Join our team
We're constantly looking for wholehearted persons to join our team. You should be passionated about your profession, energized by contributing to a team and deeply motivated by technology that can make our planet healthier.
You are always welcome with a spontaneous application regardless if we're advertising for a position that suits you or not.
Send your application to:
For questions contact:
Jonas Bergqvist (CTO)Emma Woxlin (Market Director)Mattias Josephson (CEO)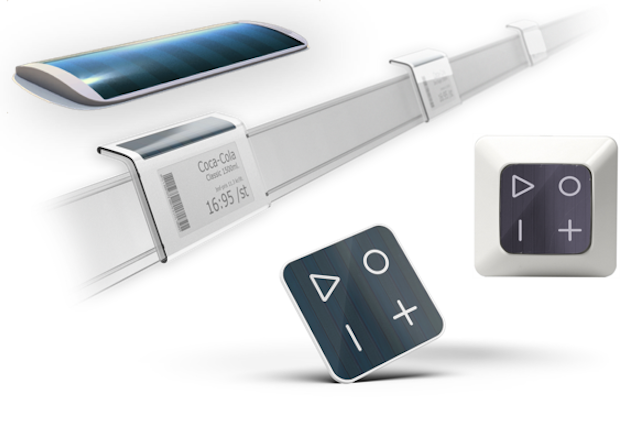 Industrial Designer
We're on a mission to make our planet more sustainable. Based on 25+ years of academic research, we're now bringing organic solar cells to the mass market. Our solar cells are thin, flexible, light weighted and well suited for material integration.
To help accelerate our growth, we are now looking for an innovative industrial designer to develop our new products with integrated solar cells. You'll work closely with our customers to define and design new products. You'll join a passionate cross-functional team of material specialists, solar cell experts and successful entrepreneurs dedicated to making a difference.
Responsibilities:
* Drive innovation in early verification projects
* Engage closely with our customers to design products with integrated solar cells
* Understand customer needs and gather product requirements
Wish list:
* BSc and/or MSc in Industrial Design Engineering or equivalent
* A few years experience of designing and developing technology products in close collaboration with customers
* You're creative, get stuff done, have great energy and thrive in a fast paced start-up environment
Location: Linköping
---
Learn more / Apply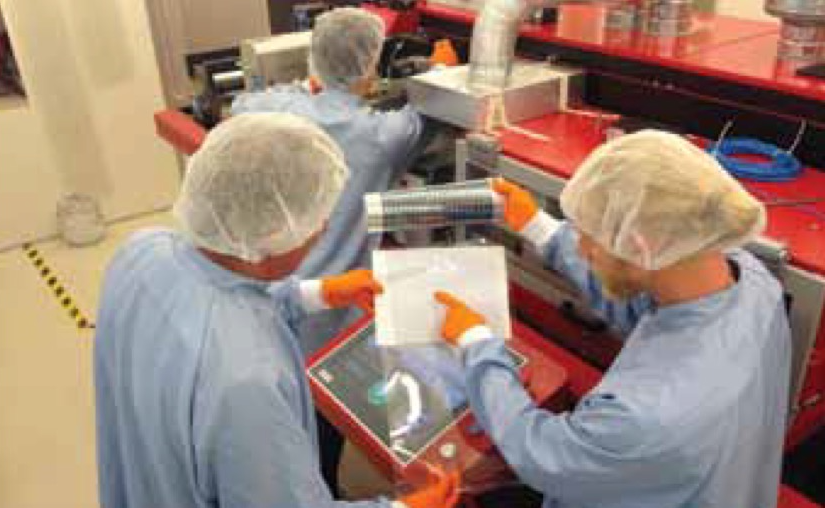 Senior Research Engineer
Epishine is growing and they are looking for several innovative senior research engineers to design next generation printed organic solar cells. If you want to work in a fast-growing company together with a team that is passionate about environment and development, this is an opportunity for you!
Work Assignments
At Epishine you will get the opportunity to work in a tight-knitted team of skilled and dedicated research engineers with the ultimate goal of producing the world ́s most economical solar cell. In the current phase Epishine is focusing on indoor application where we seek to increase performance and lifetime of our current generation of devices. Your main task will be to develop the next generation devices by finding and optimizing novel material combinations. You will be part of a passionate, cross- functional team including materials specialists, solar cell experts and successful entrepreneurs who are dedicated to making a difference. You, together with other team members, will work hands-on throughout the entire chain from experimental planning, device construction and characterization. In the role as one of Epishine's senior research engineers you will play an important part of this project and also partake in other related projects.
Profile
If you are creative, get things done and thrives in a fast-paced startup environment we believe that you will enjoy working at Epishine.
To meet the requirements of the position we believe that you have a relevant degree, MSc or PhD, in chemistry, physics, materials science or related areas. You have strong analytical and problem-solving skills and an ability to clearly communicate and cooperate with colleagues. You are thorough and skilled at laboratory work. You have a strong inner motivation for problem solving, dare to go outside of you normal field of expertise and deal with the inevitable uncertainty of experimental work.
Experience of photovoltaics, organic electronics and characterization thereof and experience within roll-to-roll manufacturing are meriting. Extra meriting is earlier work with organic solar cells.
Epishine's customers can be found all over the world, so as the background of their employees. Therefor it is important that you feel comfortable to use English as your professional language both in speech and writing.
What we offer
You will find the opportunity to join and build a company with cutting edge technology and a product that makes real difference. You will become part of a team that really feels passionate about working
with the product and work together as a team. Best of all, you will go to the laboratory with the feeling that you are contributing to a more sustainable planet!
Application Procedure
We will continuously review applicants; we therefore suggest not to wait until last application date to apply. Please send your application to career@epishine.com
Location: Linköping
---
career@epishine.com
Contact Epishine
Send an email to info@epishine.com or use the contact form below if you want to know more.